More freedom at the touch of a button.
Multimedia comfort with HANSATON.
Most HANSATON hearing systems can be controlled via remote control or connected to other multimedia assistants. No matter what the hearing system wearer's individual needs and desires are, no matter what type of hearing system it is, HANSATON offers the perfect multimedia solution. Comfortable, reliable, and high-tech. Telephone conversations, conference calls, and evenings in front of the television can become enjoyable again. Discreet hearing system adjustment has become a reality.

Clever streaming with uStream.
HANSATON's new uStream provides a maximum freedom: it allows them to adjust volume and programming on their hearing systems, and also to connect Bluetooth-compatible devices (such as smartphones). The best part: the uStream is barely noticeable. It can be clipped easily and discreetly to clothing without the need for a cable.
 
Full TV enjoyment with uTV3.
uTV3 transmits audio signals from the television, the computer, or the stereo to the hearing system via the uDirect3 or uStream remote control – simply and comfortably using Bluetooth. The multitalented device does more than just allowing the wearer to regulate the volume of the transmitted audio signal. HANSATON's uTV3 also serves as a charging station and holder for the uDirect 3 or uStream.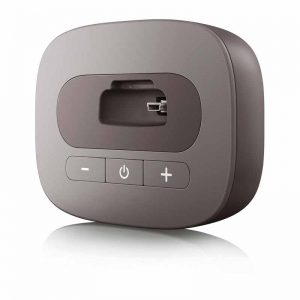 Remote Control RCV2.
The RCV2 remote control allows discreet adjustments to volume controls and hearing system programs. Its large, specially labeled buttons make it particularly easy to use.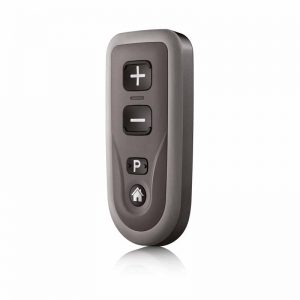 Multimedia hearing enjoyment with uDirect3.
The uDirect3 stands for pure multimedia: it enables connectivity to cell phones, televisions, FM receivers and MP3 players. Wired or wirelessly, whichever the user desires. It provides an especially clear, interference-free hearing experience in a variety of activities. Another highlight: extra-long streaming runtime gives even more freedom.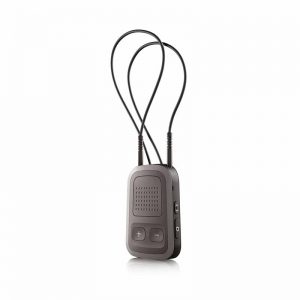 uMic2– understand a conversation partner easily.
uMic2is a wireless microphone system that allows the wearer to understand a conversation partner significantly better and more easily, even in acoustically difficult situations. uMic2 can also be attached to the other person's clothing using an integrated clip. Speech signals coming from the conversation partner are transmitted via uDirect3 or uStream to the hearing system, where they arrive clear and easy to understand.